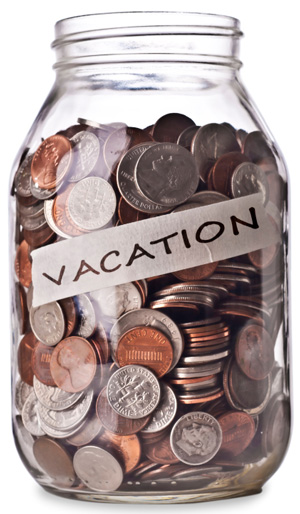 Taken from www.sheknows.com
Nick and I are only four days from the start of our 11 day vacation. As we begin packing our bags for vacation, I began working through the vacation budget numbers.
We have been saving money each month towards a summer getaway and then with our AirBnB reservations we were able to up that budget by a few hundred dollars. Again, thank you to everyone who shared our BnB listing over the past few weeks!!!
Setting a vacation budget, for me, is just as important as setting a monthly budget. Understanding where we are going to spend our money and on what helps me to mitigate my fear of over spending. It also helps me to set an expectation to what we can afford to do, rather then spend money just because we have money.
This will be our first vacation since we let go of the Credit Card safety net. In the past, Nick and I have always gone on vacation enjoyed ourselves, ate and drank ourselves silly, and basically did whatever we wanted or our credit cards allowed. At some point in the trip I would usually say "okay we are spending way too much," but by that time- we had spent too much and usually it was even worse then I had thought. We lived life and payed for it later.
Unfortunently, I can't say that we have totally gotten rid of this "buy now, pay later" mentality. We've gotten a lot better, but when a need arises and we know we'll have money in a few days or in a week, we've thrown a few things on the card. For example, prepping the house for our AirBnB reservations has taken roughly $200 so far in cleaning supplies, new keys, and other items. We won't receive our first guest payment till next week, but that money is already spent on the cards and will be paid for in a week.
Needless to say, I am a bit nervous that we will slip into our bad money habits andworry about staying in budget while havign a good time. We have made rough estimates for food and gas, and think that we'll be okay with our allotted totals. We also typically find fun ways to save money while we are on the road, but I'll share these tips next week!
So here are a few "precautions" Nick and I plan to take to try to stay in budget:
Keep a running total of our gas charges in a notebook in the car. I would say we would use cash for gas, but honestly, who really wants to go into a gas station to pre-pay for gas? So we'll use our debit card and track it as we go.
Cash Money!!! We are going to have a daily allotment for food and beer. Depending on what's planned for the day we will alter the daily allotment, but in looking at our rough schedule we will spread out food/drink money out over the 11 days we are out and about. This will be carried in cash to help us eliminate going over budget. When we can see our money we tend to spend less of it on things we don't really need or want.
I'm hoping by taking these two precautions Nick and I can keep each other on track and still fully enjoy vacation! Wish us luck as we work through going on vacation with a budget :)